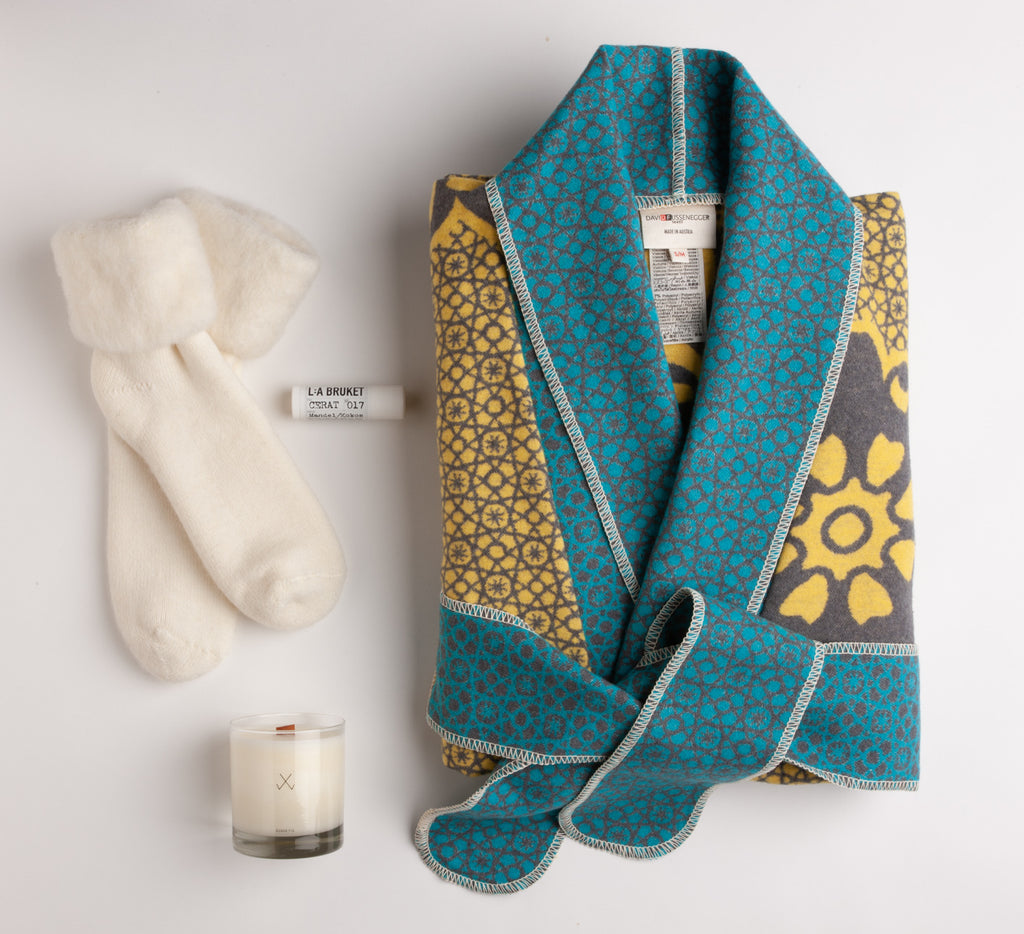 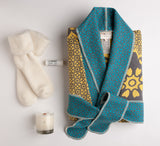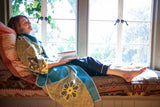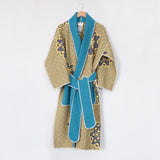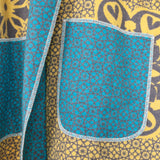 
Carton Charlotte
$298.00

This brightly-colored kimono is like wearing a stylish blanket and is suitable for receiving guests, trips to the mailbox, or elegant lounging. We highly recommend it for getting through the winter and have included some cozy accoutrements like extremely fluffy wool socks to make the cold season ahead as enjoyable as possible.
Carton Details:
Plush flannel kimono by David Fussenegger:
  This brightly-colored robe is made in Austria at a company that has been producing premium textiles since 1832.  Cotton blend.
Winter white fuzzy bed socks are super comfy. Wool blend. Made in New Zealand.
Vanilla Lavender "Simple candle" by Simply Curated:
 a tranquil blend of fresh lavender and vanilla, with notes of eucalyptus. Made in MI of soy wax. Clean burning wooden wick . Burn time: 60 hours.
LA Bruket No 17 lip balm:  Extra large tube of organic lip balm provides long-lasting relief for dry, chapped lips. Key ingredients: beeswax, almond and coconut oil. Made in Sweden. 
Pomegranate Honey Spoons: These pretty pink lollipops are delicious on their own, or can be stirred into tea for added sweetness (.5 oz each). 
Carton Blanche linen bag:  A nice little bag for small essentials.