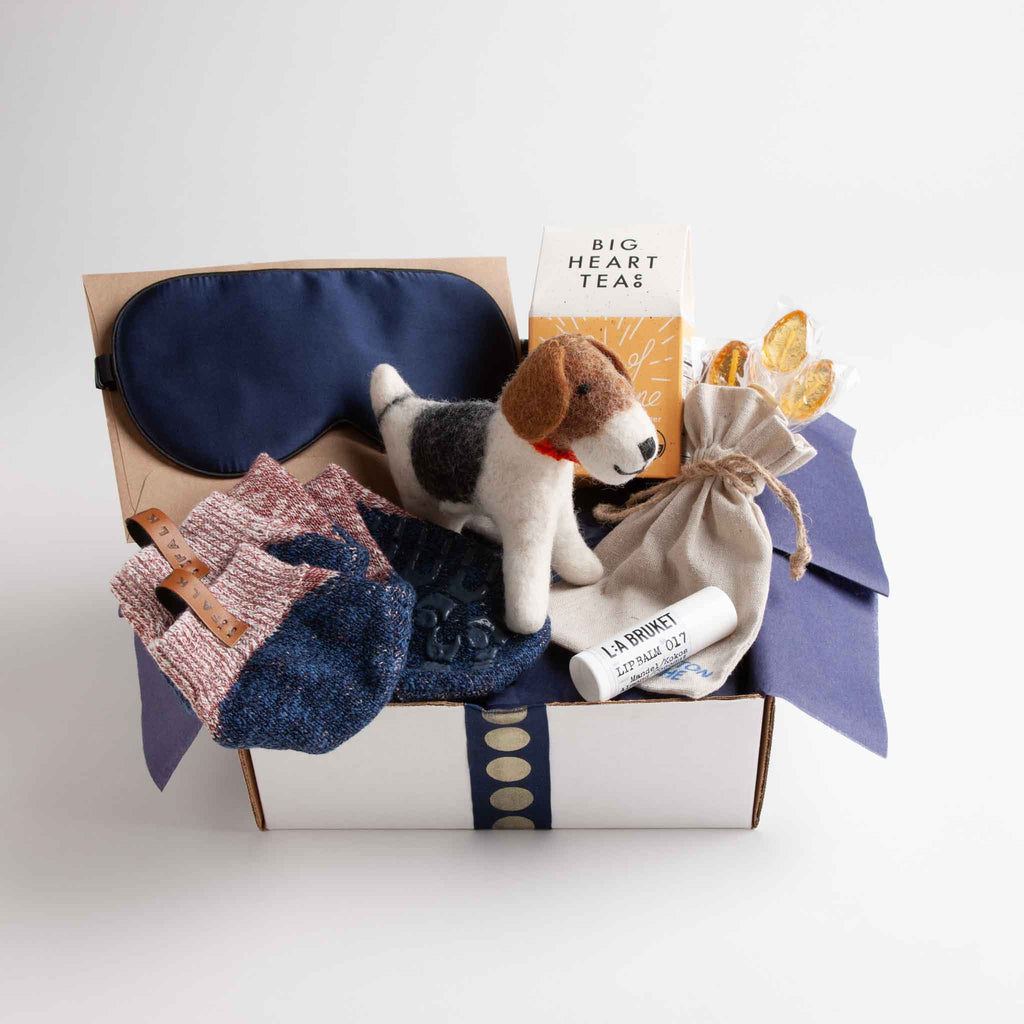 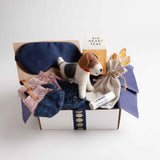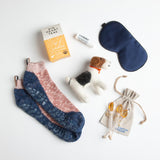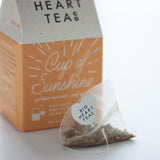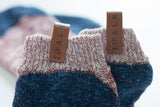 
Carton Bartholomew
$98.00

Everything about this cheerful gift is designed to provide comfort: top-notch slipper socks by Falke, a navy silk eye mask, wellness-infused herbal tea, an extra-large organic lip balm, as well as a cute pup for some company.  Sometimes having a loyal friend by your side is all you need.
Carton Details:
Falke Lodge Homepad Slipper socks:  non-slip cotton socks look rugged, but inner plush layer keeps them soft and comfortable. Synthetic leather tabs on heel and woven 'L' and 'R' markings make it easy to know which sock goes on which foot. Socks should fit most (8.5-11) but let us know if you'd like a smaller (8-9) or larger size (11-12).  
Navy eye mask is made from hypoallergenic mulberry silk. Adjustable.
LA Bruket No 17 Lip Balm:  Extra large tube of organic lip balm provides long-lasting relief for dry, chapped lips. Key ingredients: beeswax, almond and coconut oil. Made in Sweden.
"Cup of Sunshine" is the signature blend of Big Heart Tea, a business owned by women based in Missouri. Not only it the best bagged tea we have ever tasted, it also helps build a healthy immune system. Ingredients: organic turmeric, organic ginger, organic tulsi, organic Malabar peppercorn, organic cinnamon. 10 large tea bags included.

"Bartholomew" is a felted dog that was hand-crafted in Nepal at a family-owned workshop and is a friendly addition to any nightstand. 8" x 7"
Clover honey spoons: These spoon-shaped lollipops are delicious on their own, or stirred into a cup of tea for just the right amount of sweetness (.5 oz each).
Carton Blanche linen bag  – A nice little bag that's perfect for small essentials.