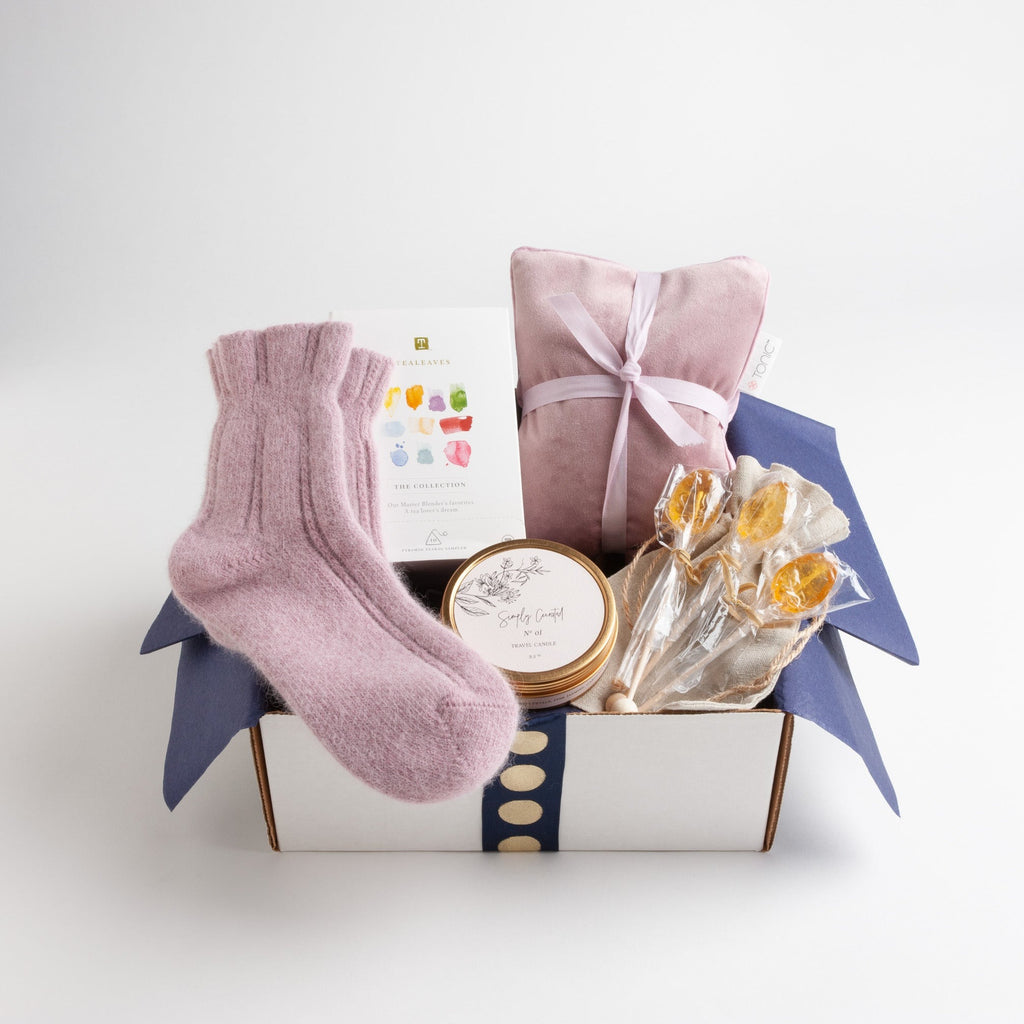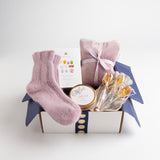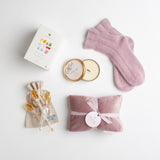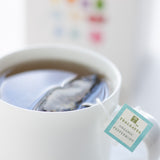 Carton Rosalind
$108.00

A luxe velvet heat pillow, soft angora bed socks, a botanical travel candle and a colorful tea sampler from TeaLeaves work together to create a sense of peacefulness and calm.
Carton Details:
Mauve Velvet Heat Pillow by Tonic:  This luxe pillow has a cotton lining and heats  in the microwave to relieve stress, body aches, neck and back pain. Filled with organic barley and lavender. 
Falke bed socks:  Fluffy mauve angora socks are meant for cozy lounging around the house or wearing in bed to keep feet toasty-warm.
No. 1 Botanical Travel Candle by Simply Curated: This fresh-smelling soy candle has echoes of honeysuckle, plum, rose, gardenia and pink jasmine. Burn time: approx 15 hours. 3.5 oz.
Pantone Collection Sampler by TEALEAVES: The colorful box includes ten assorted pyramid tea bags including: Organic Long Life Green, Organic Imperial Oolong, Organic English Breakfast, Organic Earl Grey with Lavender, Monsoon Chai, Organic Chamomile Blossoms, Organic Peppermint, Organic Vanilla Rooibos, Relax and Energy making it an ideal gift for any tea lover.
Clover Honey Spoons: These golden lollipops are delicious on their own, or can be stirred into tea for added sweetness (.5 oz each).
Carton Blanche linen bag:  A nice little bag for small essentials.