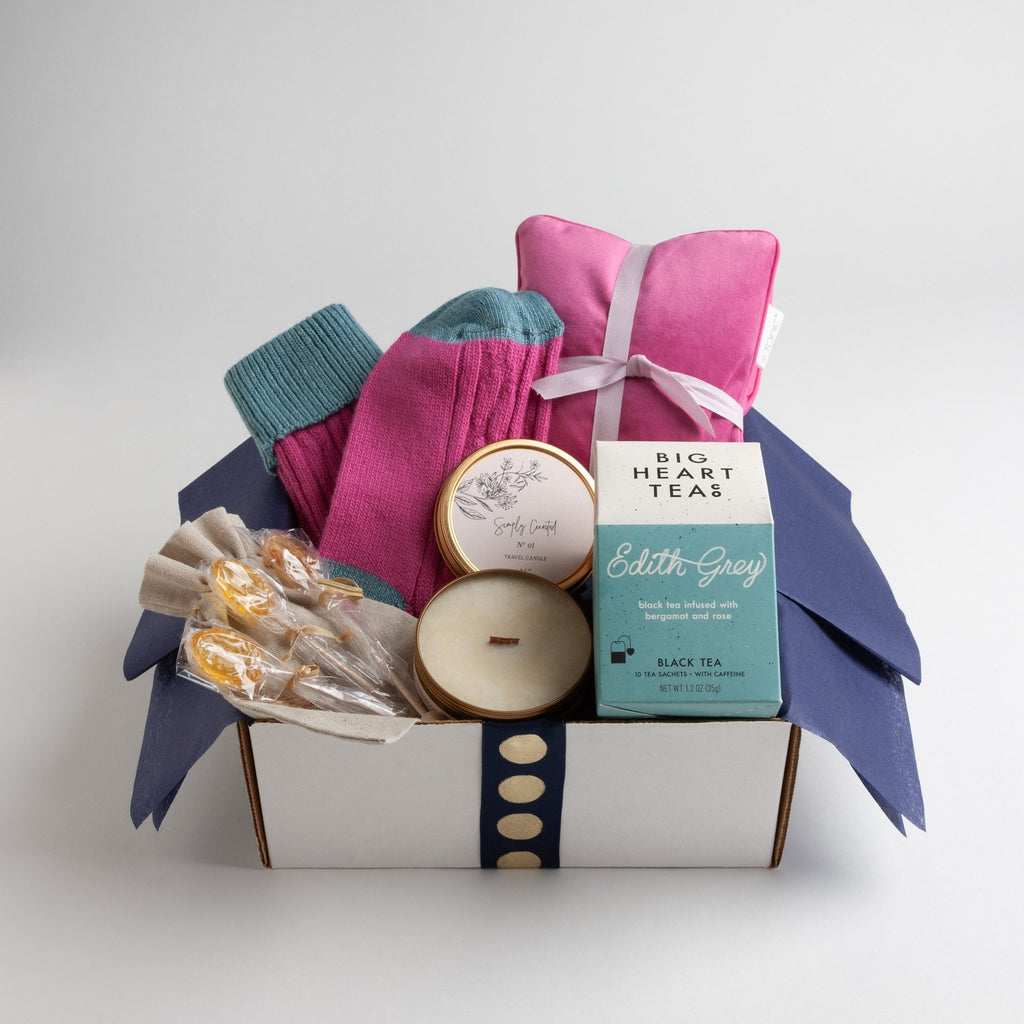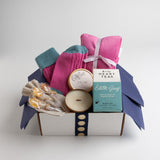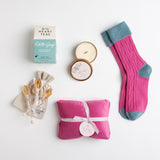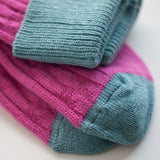 Carton Berry
$108.00

Jolly Carton Berry makes it easy to have a sunny vibe all year long. A botanical candle creates a relaxing ambiance and a warming velvet heat pillow eases everything from stress to muscle aches. Bright and cozy socks by British designer Catherine Tough and a package of Edith Grey tea round out this cheerful gift.
.
Carton Details:
Velvet Heat Pillow by Tonic:  Luxurious berry velvet heat pillow can be heated in the microwave to relieve stress, body aches, neck and back pain. Filled with organic barley and lavender. 
Cashmere mix slouch socks by Catherine Tough:   These cozy socks are ideal as bed socks, but can be worn with boots or shoes. Bright pink knit with dark jade rib, heel & toes. Cashmere/lambswool/viscose blend.
Botanical  No. 1 Travel Candle by Simply Curated:   This fresh-smelling soy candle has echoes of honeysuckle, plum, rose, gardenia and pink jasmine. Burn time: approx 15 hours. 3.5 oz
Edith Grey by Big Heart Tea Co: Single-origin Malawi black tea  is Infused with bergamot oil and blended with rose petals to create a more refined version of  traditional Earl Grey. 10 large tea bags.
Clover Honey Spoons: These golden lollipops are delicious on their own, or can be stirred into tea for added sweetness (.5 oz each).

Carton Blanche linen bag :  A nice little bag for small essentials.