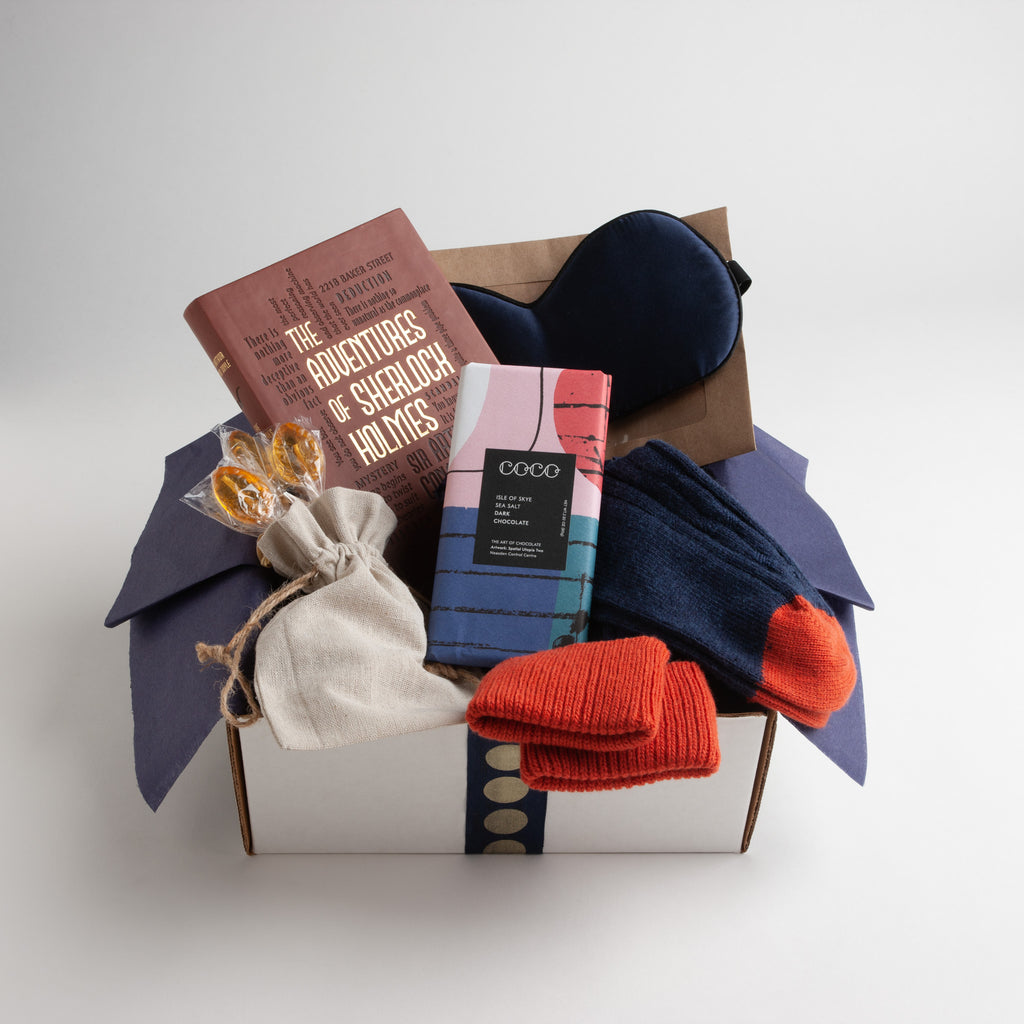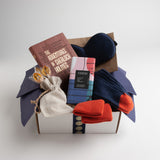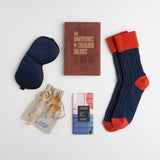 Carton Coronet
$89.00

Getting lost in the adventures of legendary sleuths Holmes and Watson makes for an excellent afternoon. Navy and orange cabled socks, a navy silk eye mask, and a dark chocolate bar sprinkled with sea salt round out a get-well gift that, frankly, we think anyone would love to receive.
Carton Details:
Navy & Orange Slouch Socks by Catherine Tough –  These cozy socks are ideal as bed socks, but can be worn with boots or shoes. Cashmere/ lambswool/ viscose blend.
The Adventures of Sherlock Holmes is a collection of twelve detective stories by Scottish author Arthur Conan Doyle. Flexibound. 256 pp.
Navy eye mask is made from hypoallergenic mulberry silk. Adjustable.
Isle of Skye Dark Chocolate bar by COCO - Luxurious dark chocolate with a pinch of sea salt made on the Isle of Skye. 61% single origin Colombian dark chocolate. 2.82 oz.
Clover honey spoons - These spoon-shaped lollipops are delicious on their own, or stirred into a cup of tea for just the right amount of sweetness (.5 oz each). 
Carton Blanche linen bag  – A nice little bag that's perfect for small essentials.