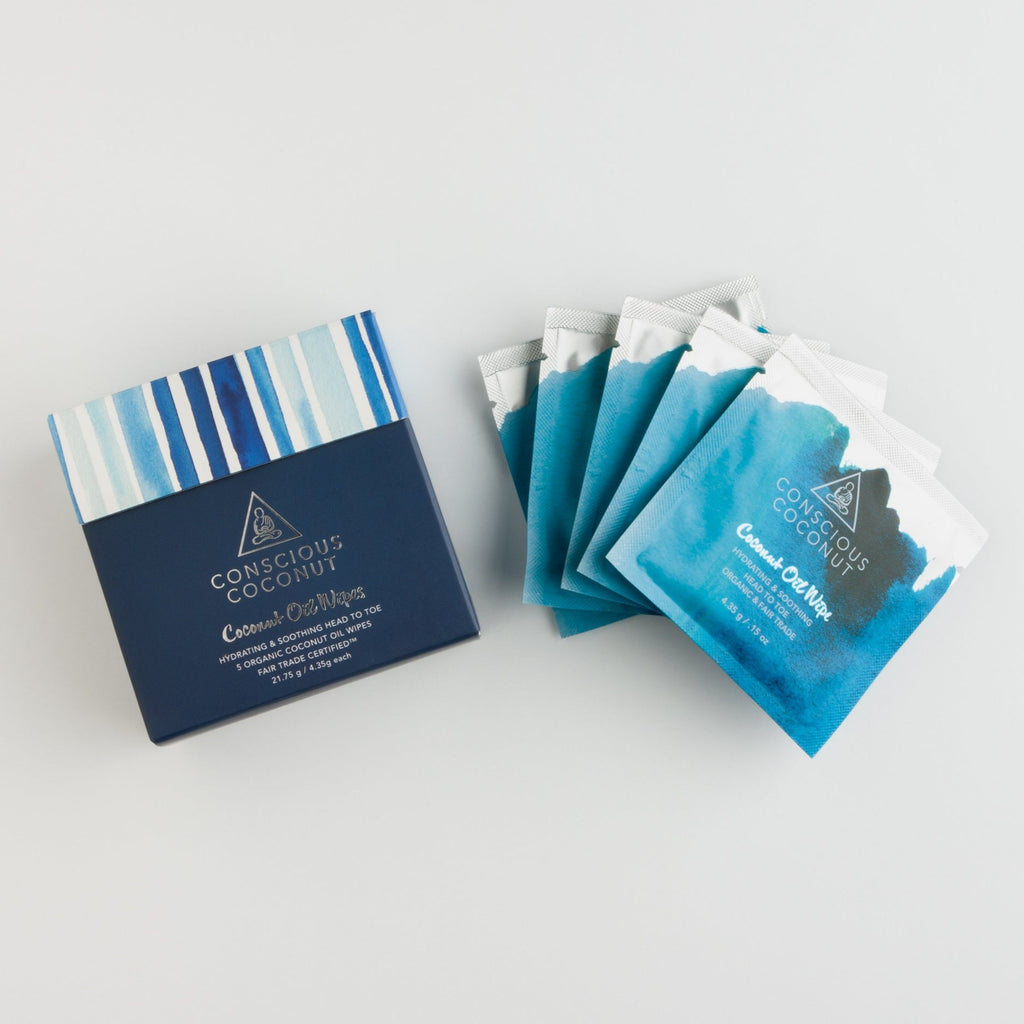 Conscious Coconut Wipes - add to any carton
$7.00

Organic wipes from Conscious Coconut:  Cold-pressed coconut oil wipes are a tiny miracle as they cleanse, soothe and moisturize all at the same time. Wipes are biodegradable and made of bamboo viscose. 
Product Details:
USDA Organic Certified coconut oil is cold pressed & made in small batches.   

Biodegradable and compostable.
Convenient packaging when away from home.
Box includes five wipes.