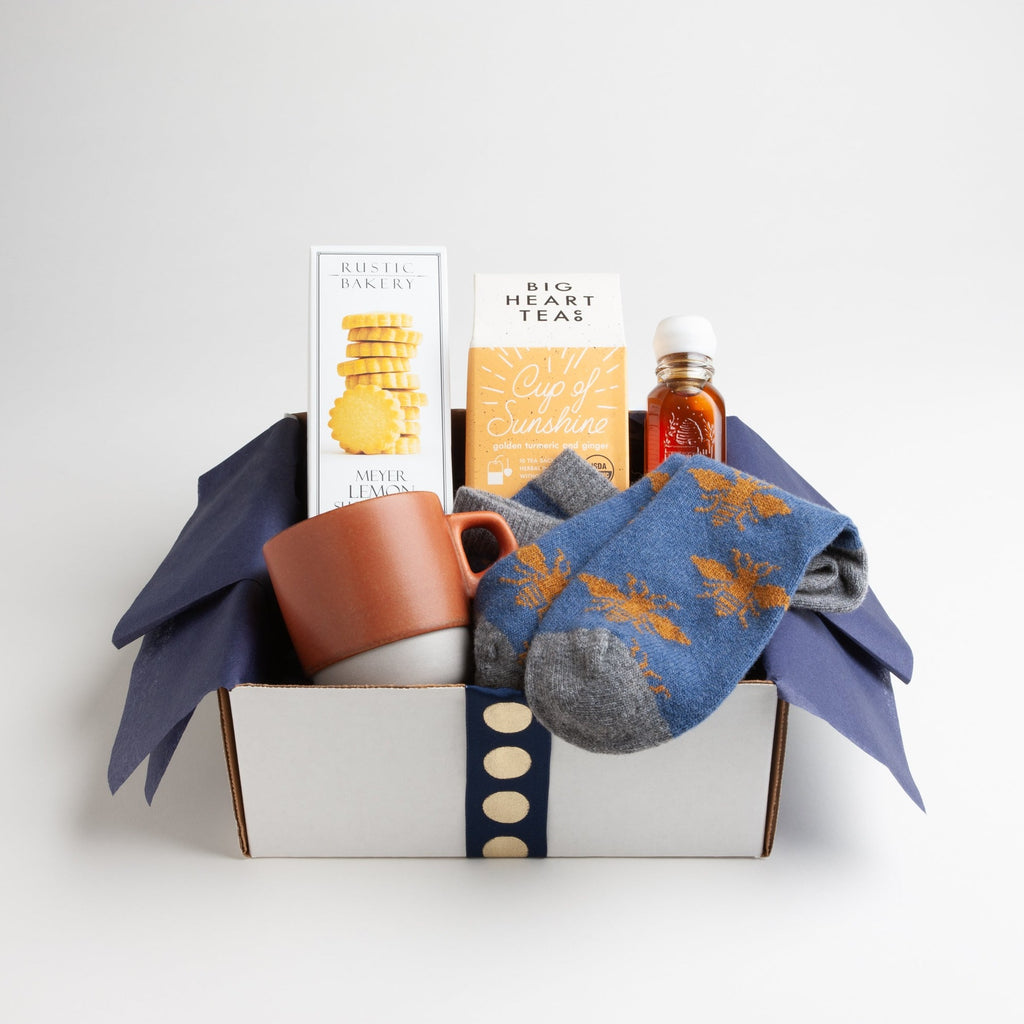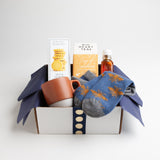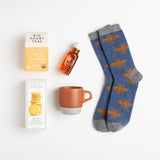 Carton Honeybee
$89.00

Cozy lambswool socks, Meyer lemon shortbread, clover honey, and an earthenware mug filled with soothing turmeric tea comprise the perfect prelude to 
a nap.
Carton Details:
Blue lambswool socks are swarming with bronze bees and make a colorful addition to any sock drawer. 80% lambswool/20% nylon polyamide for durability, comfort and fit. Designed by Catherine Tough.
Kinto mug: 
Burnt o
range
 porcelain mug has a rustic matte finish. 11 oz.
"
Cup of Sunshine" 
is the signature blend of Big Heart Tea.  Not only is it the best bagged tea we have ever tasted, it also helps build a healthy immune system. Ingredients
: 
organic turmeric, organic ginger, organic tulsi, organic Malabar peppercorn, organic cinnamon. 10 large tea bags.
Meyer Lemon Shortbread by Rustic Bakery: 
Teatime gets an upgrade with these classic shortbread cookies
infused with the tangy zest of fresh Meyer lemon. 4 oz.
Clover Honey from Bumbleberry Farms
Four ounces 
of honey in a vintage-inspired embossed bottle. We recommend using it for wildflowers when the honey is gone.