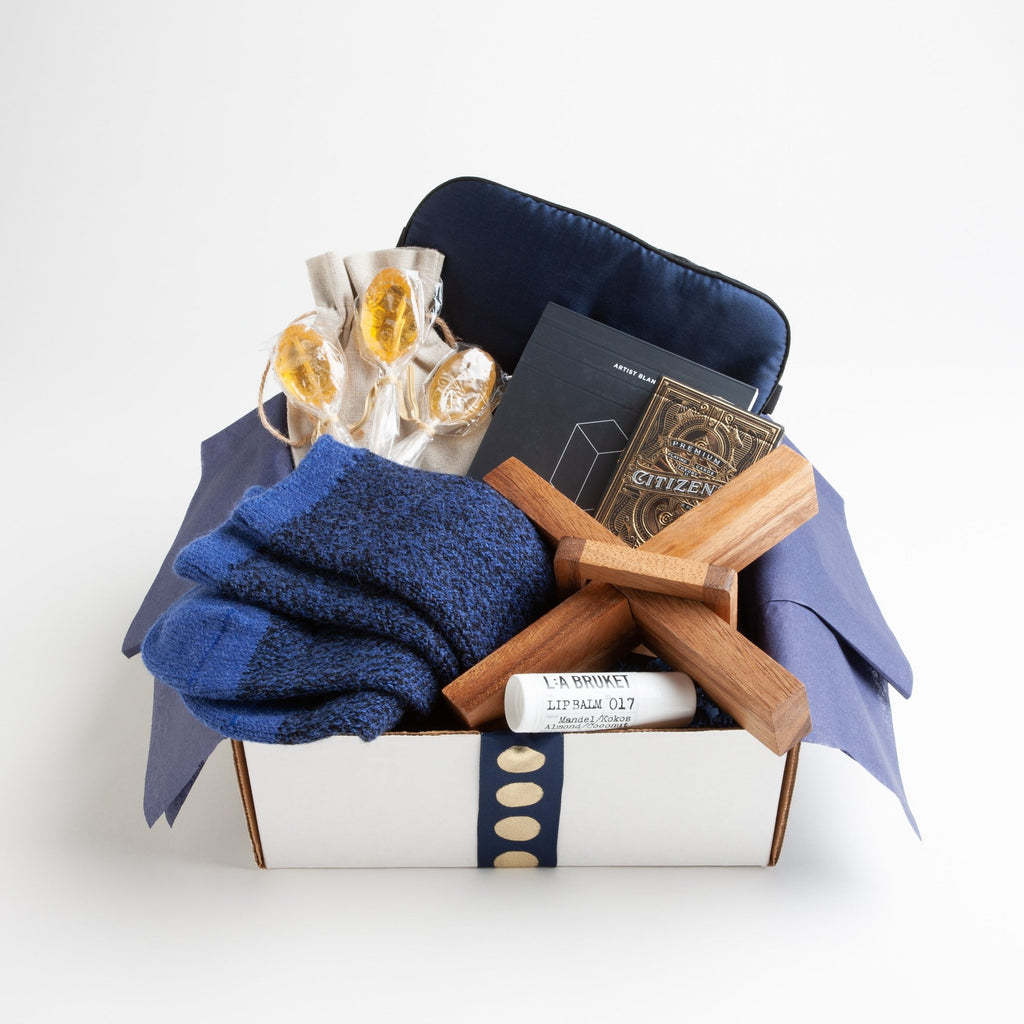 Carton Bleu
$98.00

Soft but rugged alpaca socks, a classic deck of cards, moisturizing lip balm, a perplexing wooden puzzle, and a navy silk eye mask make recuperating as pleasant as possible. 
We even threw in some tasty honey spoons for good measure.
Carton Details:
Blue twist socks:  Rich variegated alpaca wool socks are soft, warm and wick away moisture. Made in Peru.  
Navy blue eye mask is made from hypoallergenic mulberry silk. Adjustable.
LA Bruket No 17 Lip Balm:  Extra large tube of organic lip balm provides long-lasting relief for dry, chapped lips. Key ingredients: beeswax, almond and coconut oil. Made in Sweden.
Perplexing X Puzzle:  The goal of this handsome puzzle is to free the square trapped by the 'X'. Made out of eco-friendly monkey wood. 8" x 8" x 3".  
CITIZENS™  by Theory:  These eye-catching playing cards have an intricately designed tuck box featuring hot stamping with bronze and gold foils.
Quattro notebook:  Acid-free, lined notebook with a black laminate cover  (size 5.5" x 4.5").  Perfect for keeping game scores, or writing down doctor's orders.
Clover honey spoons: These spoon-shaped lollipops are delicious on their own, or stirred into a cup of tea for just the right amount of sweetness (.5 oz each). 
Carton Blanche linen bag  – A nice little bag that's perfect for small essentials.