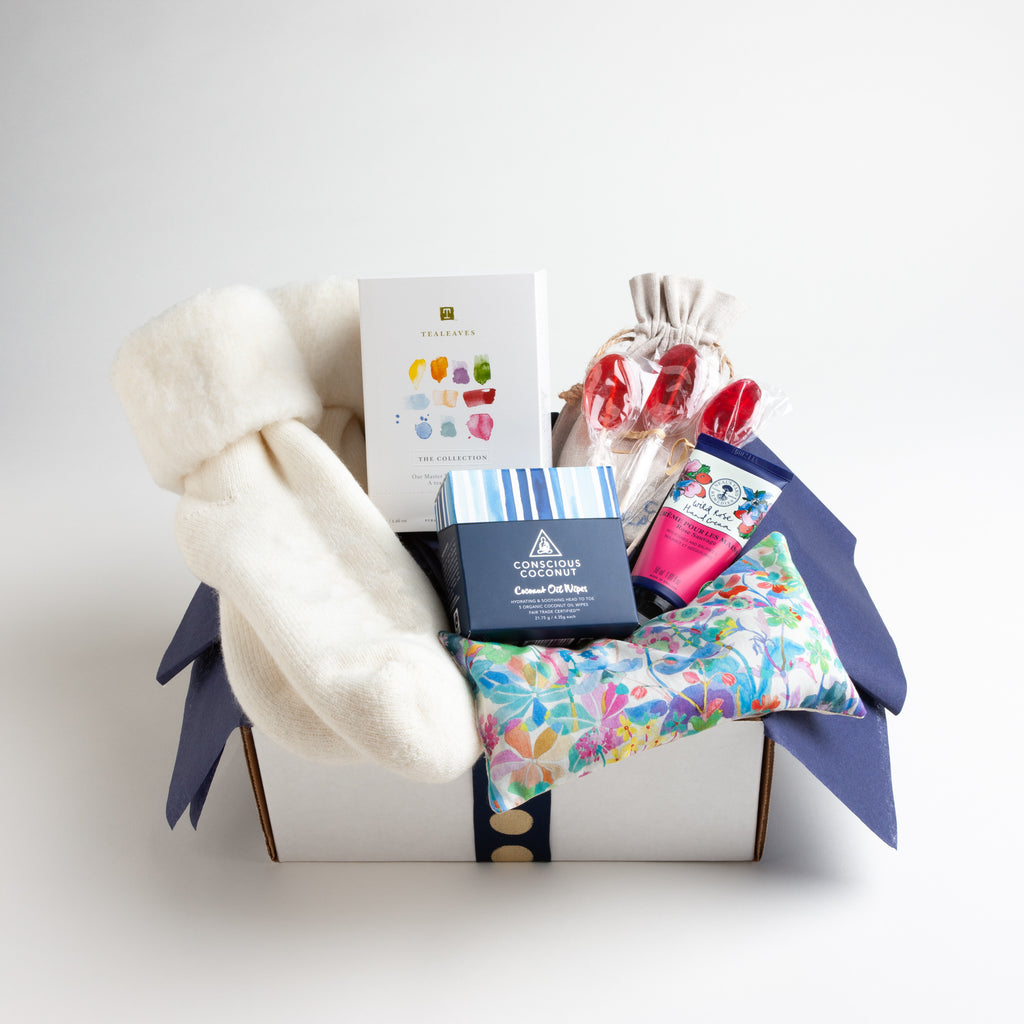 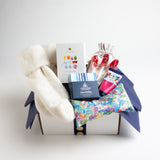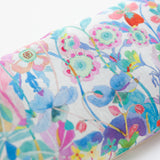 
Carton Flora
$98.00

BathThis nurturing gift includes a gorgeous floral eye pillow from Liberty of London, wild rose hand cream, coconut oil wipes, a selection of ten different teas and cuddly wool blend socks that define "walking on a cloud."
.
Carton Details:
Floral eye pillow:  This aromatic eye pillow is made with Tana Lawn™ cotton from Liberty of London and is filled with a soothing blend of lavender and flaxseed. 100% cotton with satin lining. Made in the USA.
Winter white fuzzy socks
 are super comfy. Wool blend. Made in New Zealand. 
Wild Rose Hand Cream by Neal's Yard Remedies: 
This delicately-scented blend of rose, geranium and patchouli essential oils deeply nourishes and moisturizes hands. 50 ml.
Pantone Collection Sampler by TEALEAVES
: The colorful box includes ten assorted pyramid tea bags including: Organic Long Life Green, Organic Imperial Oolong, Organic English Breakfast, Organic Earl Grey with Lavender, Monsoon Chai, Organic Chamomile Blossoms, Organic Peppermint, Organic Vanilla Rooibos, Relax and Energy.
Hair elastics:  
No-crease hair ties: (1) in navy blue and (1) in taupe.
Pomegranate Honey Spoons

: 

These pretty pink lollipops are delicious on their own, or can be stirred into tea for some added sweetness (.5 oz each)
Carton Blanche linen bag: 
A nice little bag for small essentials.