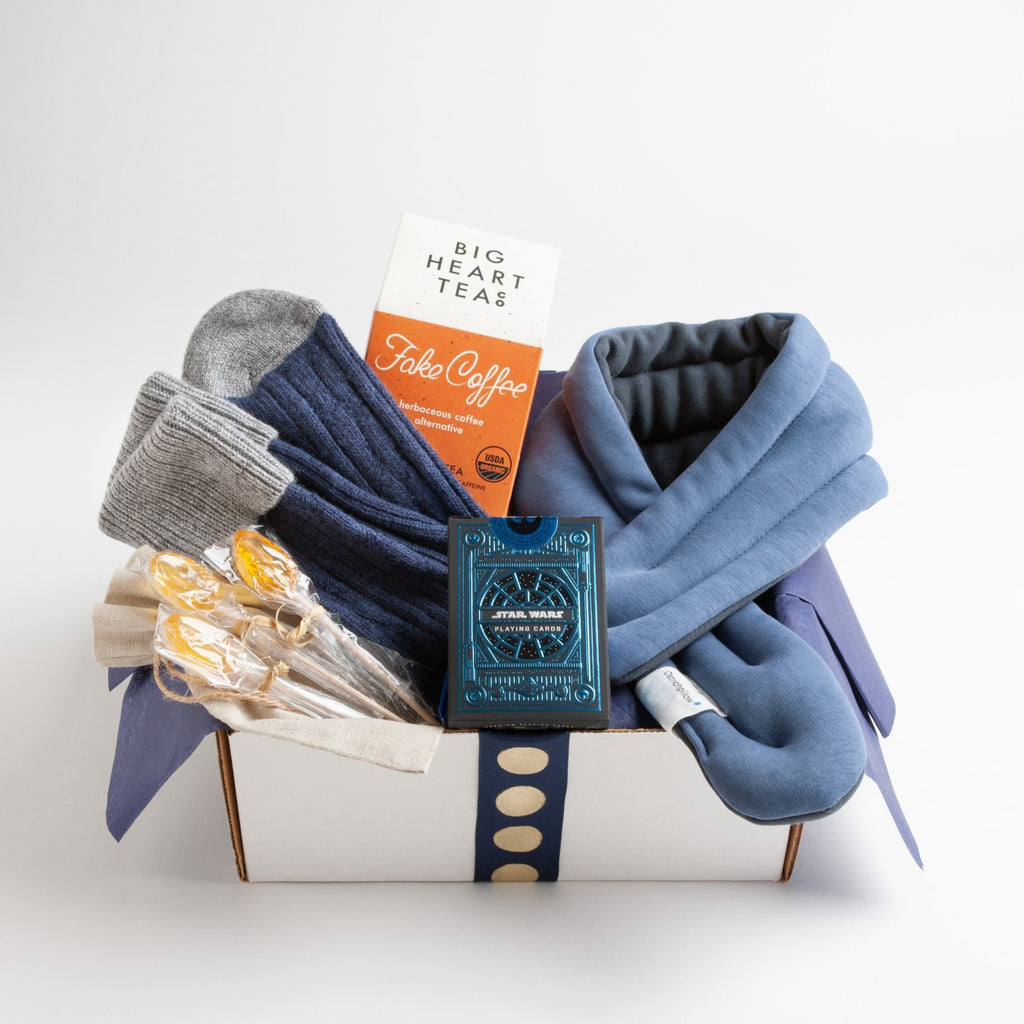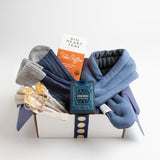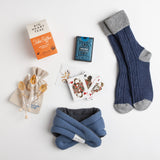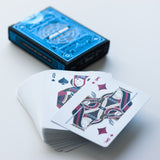 Carton Galaxy
$112.00

A soothing heated neck wrap and cabled cashmere socks are the right accoutrements for a satisfying little snooze. Upon waking, it's time to recharge with some energizing herbal tea and try to "shoot the moon" with the blue Star Wars™ playing cards.
Ocean Blue Neck Wrap by Ostrich Pillow
provides heating therapy to reduce stress and tension, as well as relief for muscle aches . Cotton bag is included for easy heating in a microwave. Filling: natural clay beads. Fabric: polyester/cotton blend. Measurements: 21.6 x 4.6 x 1.8 ." Bag: 100% cotton.
Weight: 750 g.
Navy & Grey Slouch Socks by Catherine Tough
 -  These cozy socks are ideal as bed socks, but are sturdy enough to be worn with boots or shoes. Cashmere/ lambswool/ viscose blend.
Star Wars™ playing cards by Theory
 -
This special deck of cards comes with an ornate metallic blue tuck case and is made in the USA with paper derived from sustainable forests. The court cards feature memorable characters from both the light and dark sides including : Luke Skywalker, Rey and Darth Vader.
"Fake Coffee" by Big Heart Tea Company has the energizing properties of coffee without the caffeine. Ingredients: organic cacao, organic roasted chicory, organic dandelion root, organic sweet cinnamon. 10 large tea bags included.
Clover honey spoons

 -

 These spoon-shaped lollipops are delicious on their own, or stirred into a cup of tea for just the right amount of sweetness (.5 oz each). 
Carton Blanche linen bag
  – A nice little bag that's perfect for small essentials.